A group of people from across the churches in Market Drayton meet together on a monthly basis to pray for persecuted Christians around the world. If you are motivated to support our suffering brothers and sisters you would be very welcome to join us. At each session we usually focus on one or two countries where persecution is occurring. Through videos and information accessed via the internet we try to understand more of the opportunities and difficulties encountered by members of His Church who are suffering because they identify themselves as believers in Jesus Christ.
We meet normally on a Thursday evening, but in November we meet on the Saturday before the International Day of Prayer for Persecuted Christians.
Thursday 8 March 2018
Venue: Wollerton URC School Room, Wood Lane, Wollerton, TF9 3NY.
Google Map
Future dates: 12 Apr, 10 May, 14 Jun, 12 Jul.
---
For information about the countries we prayed for
in February 2018 please click here
Notes from previous meeting are also available from this page.
---
Understanding Persecution
This video by  International Christian Concern highlights the many forms Christian persecution can take around the world to bring greater understanding to what our Brothers and Sisters face everyday. Please watch and pray.

---
Two days after Chinese government officials forcibly demolished a church building on Jan. 9, 2018, ChinaAid President Bob Fu was interviewed live on BBC World Service. The 4½ minute video is available on the China Aid website, but cannot be embedded elsewhere.
The video below was posted on the Guardian's website and is based on the footage supplied by ChinaAid which featured in the BBC broadcast – the text was added by the newspaper.
Officials demolish Golden Lampstand Church in Shanxi, China – The Guardian
See also: Chinese authorities demolish well-known evangelical church – The National Post
---
Fulani Fugitive from Islam in Nigeria
Endures Persecution as a 'Lifestyle'
Dramatic conversion, effective evangelism come at high cost.
Morning Star News, September 22, 2017 reported the remarkable story of Habibu Adam Mohammed, 49, an Islamic teacher who had longed to die as a Muslim martyr before he became a Christian 21 years ago.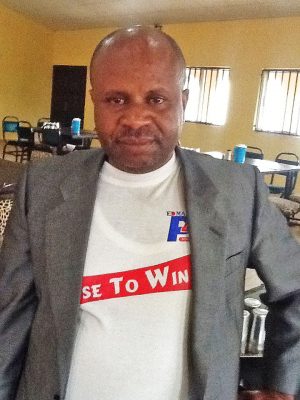 The 3,000 word report is too long to quote here but is well worth reading. It begins with an account of how one man pretended to be a Christian in order to kill Mohammed. The report also tells of his conversion and the desire "to die a martyr in these conflicts fighting for Islam, because I believed that it was only through this way that I can go to heaven." Things changed when an employer's Christian wife began to pray for him, but whilst he found a peace with the God of the Bible, he suffered hatred from his family and the wider Muslim community. The day he was chased out of the family home his father shouted behind him, "A reward of three hefty bulls awaits anyone who brings me the dead body of Habibu, my son, who has now become an infidel."
Click here to read Mohammed's testimony in full.
---
There are a number of Christian ministries with bases in Britain which seek to support persecuted believers in many different countries. We draw on information and resources from them all for our prayer times. To visit their websites, please click on the logos below. (Persecution.org and China Aid do not to have offices in the UK.)
For more information on these prayer meetings please contact Randall Hardy